MSR IsoPro Fuel Canister - 16 oz. / 450g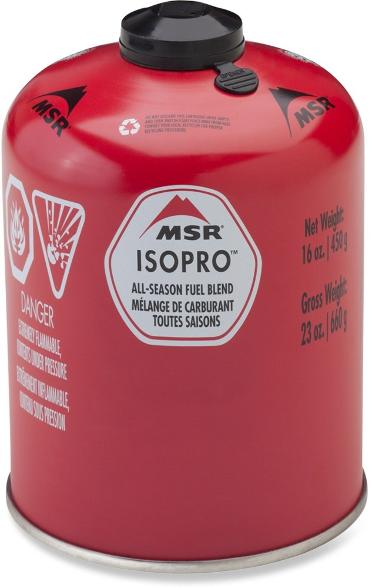 With an 80/20 blend of isobutane and propane, the MSR IsoPro Fuel Canister in the 16 oz. (450g) size is perfect for long trips or feeding a crowd.
Features
Canister is designed for use with all MSR canisters stoves and will work with many other brand canister stoves
80/20 blend of isobutane and propane is clean burning, delivering superior performance throughout the life of the canister and in colder temperatures
Self-sealing valve allows the canister to be removed from the stove burner for transportation
Canisters can be recycled under specific conditions; consult your local recycling center for regulations
Imported.
This is a flammable item and cannot be shipped. You can buy it online and pick it up at your local REI.