Paddling Gloves or Waterproof Gloves (Neoprene) or Other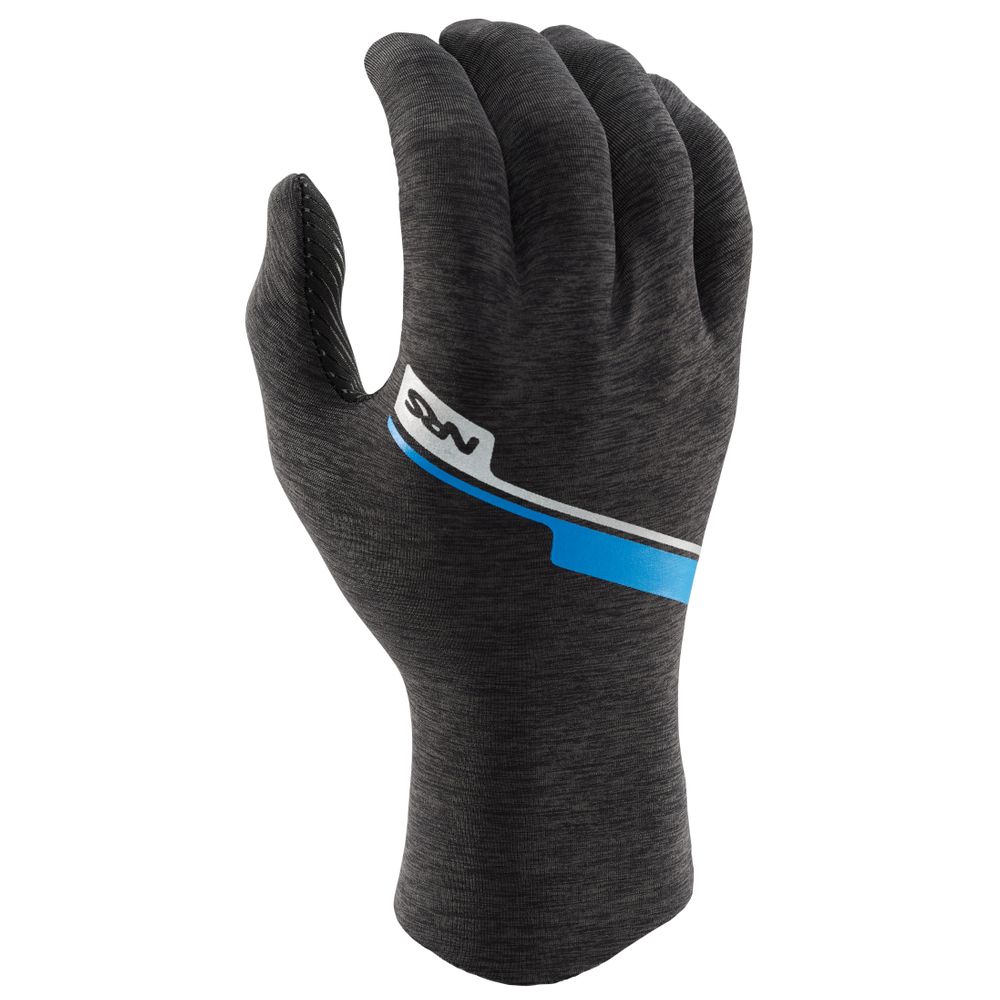 Product Details
When it's too cold to go gloveless, but you don't need winter protection, NRS Men's HydroSkin Gloves will cut the chill without sacrificing grip or feel. Less bulk, total comfort, just enough extra warmth.

Great for those in-between-weather trips, or for when the air's warm but the water's cold (or vice versa).
The 0.5 mm neoprene core layer insulates and protects without adding too much bulk.
The PowerSpan™ exterior stretches in four directions, allowing unrestricted use of your most important paddling equipment - your hands.
The ThermalPlush™ inner lining increases insulation, repels moisture and dries quickly for added comfort.
Silicone pattern on the palm and fingers provides a better grip and added durability.
A durable water repellent (DWR) coating helps the gloves shed water, reducing evaporative cooling.
Pairing snaps on the wrists help keep the gloves together.
A fitted, stretchy slip-on wrist cuff makes the glove easy to put on and take off.
Imported.
WARNING: This product can expose you to Chloroprene and Carbon Black, which are known to the State of
Specs
Material:0.5 mm HydroSkin®HydroSkin Material:
4-way stretch PowerSpan outer layer
ThermalPlush™ inner lining
Szing
SizeWidthLength3XS2 1/2"5 1/2"XXS2 3/4"6"XS3"6 1/2"S3 1/4"7"M3 1/2"7 1/2"L3 3/4"7 3/4"XL4"8"XXL4 1/2"8 1/2"