Shovel - Folding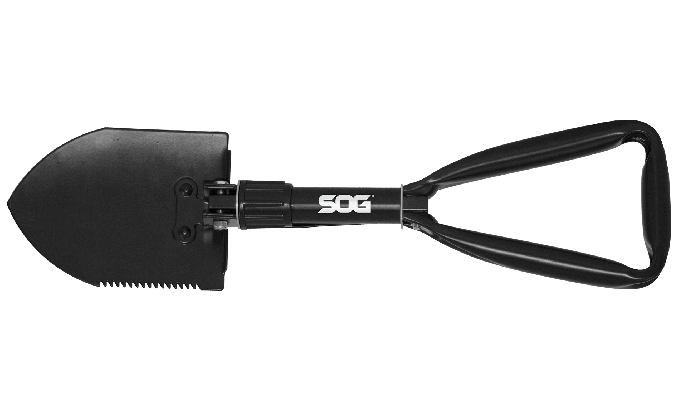 A folding shovel can be an indispensable tool in today's constantly changing environment. We know one thing, when you need to move sand, dirt or snow you wish you had that shovel close at hand. Tempered steel blade with teeth cut into it for cutting and slashing. The triangular handle is strong and fits the hand well. Folded, it takes up about the same space as a stack of paper plates.
Forged steel blade is lightweight and strong to handle the rigors of backcountry camping; serrated edge helps cut through grass and other vegetation
Glass-filled nylon handle and aluminum shaft also deliver tough, lightweight performance
Twist-lock mechanism keeps the spade open when in use
Gerber E-Tool Folding Spade measures 23.75 in. when extended and only 9.25 in. when folded for transport


Technical specs


Best Use

Camping

Length

23.75 inches

Closed Length

9.25 inches

Handle Material

Glass-filled nylon

Blade Construction

Forged steel

Weight

2 lbs. 5.3 oz.