Sweet & Sour Pork with Rice - 2 Servings Mountain House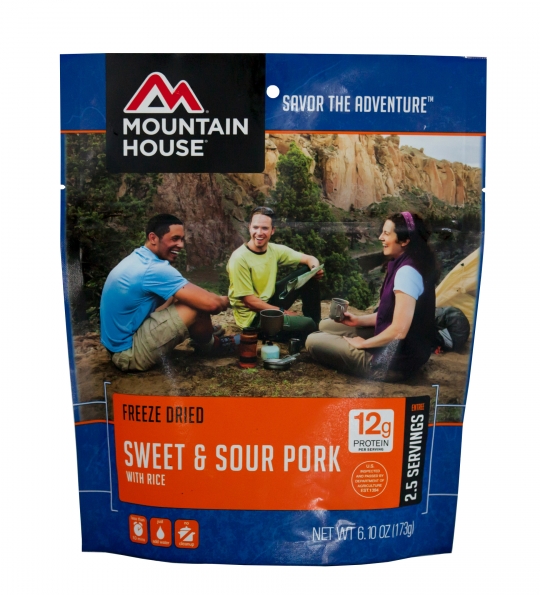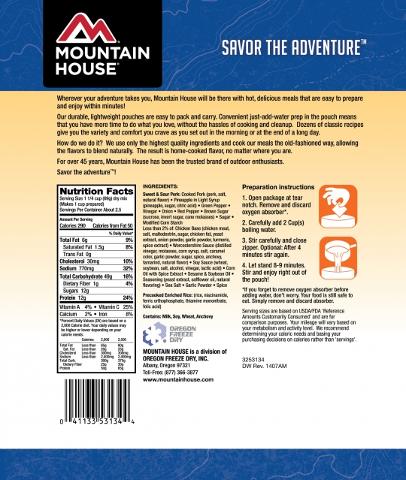 Preparing dinner is probably the last thing you want to do after a long, hard day. Heck, you probably don't even have the patience to wait for your favorite restaurant to deliver a hot meal to your doorstep. That's where Mountain House Sweet and Sour Pork comes into play. Pork, rice and onions blend beautifully in a savory pineapple sauce that anyone is guaranteed to love - all included in an easy-to-cook package that's even faster than takeout.
With Mountain House Sweet and Sour Pork with Rice, you can enjoy your favorite takeout dish at any time. Just add boiling water, wait a few minutes and you'll have a delicious meal to enjoy even when the delivery drivers can't get to where you are. Available in two sizes:
Pouch — What could be better than Chinese takeout on the trail? Dreams do come true.
Single Serving - Perfect for sampling or mixing and matching with other Mountain House favorites.