Toilet Portable / Clean GO Tri Leg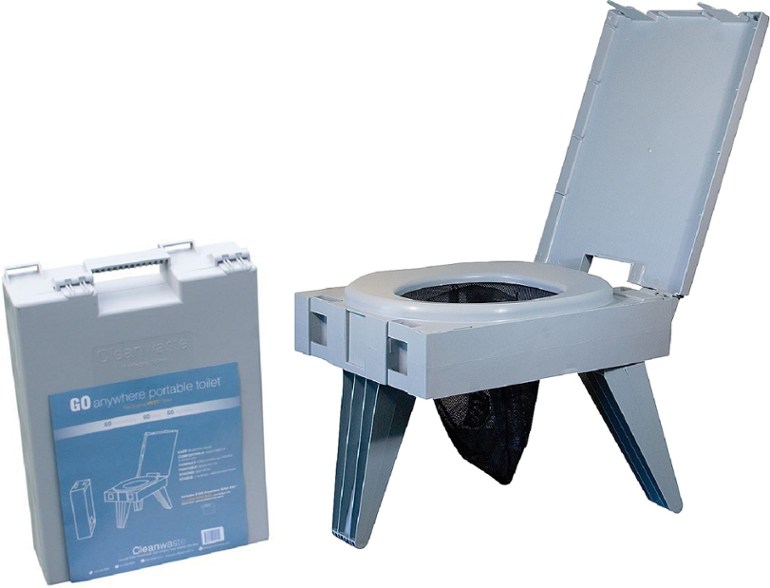 Features

The stable tripod design holds a standard-size seat at the right height and supports up to 500 lbs.; folding legs lock in both open and closed positions
Hygienic design ensures no contact with waste; 1 GO Anywhere Toilet Kit® is included with purchase.
Each biodegradable kit contains a waste bag, zip-close puncture-resistant storage bag, toilet paper and hand sanitizer.
Poo Powder quickly turns waste into a stable gel for easy transport and safe disposal
Odor neutralizers, not perfumes, eliminate unpleasant odors; decay catalyst initiates decomposition
Durable high-impact thermoplastic construction; all parts can be sterilized
GO Anywhere waste bags are landfill approved and can be disposed of in trash with regular garbage
Permitted by the U.S. Bureau of Land Management for use on rivers and in Wilderness Areas where toilets are required
Cleanwaste PETT portable environmental toilet is recommended by the Leave No Trace program in conjunction with the National Forest Service
GO Anywhere Toilet Kit® waste bag refills sold separately

Made in USA.