Cooler - 75QT Multi Day (Vibe)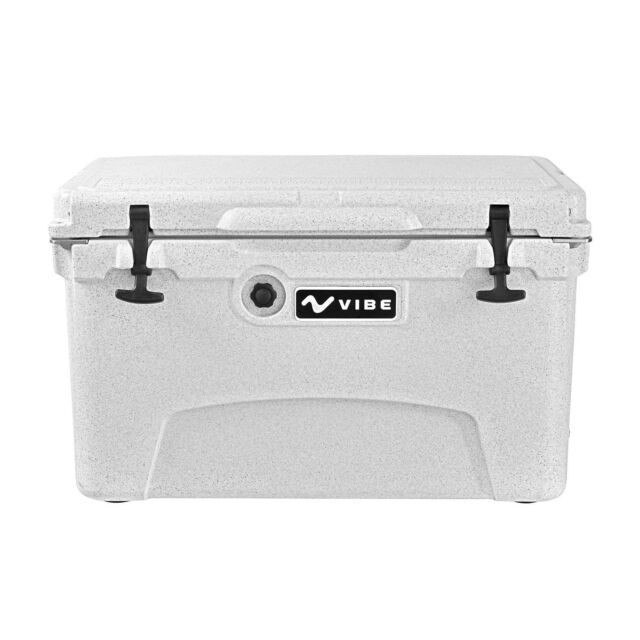 Location: Anchorage , Alaska
Rent a multi day cooler 75QT - Similar to Yeti cooler - keeps food drinks cold for up to 5 days. Perfect for Camping trips, Fishing trips, Road trips across Alaska.
Dimensions and SpecsThe Vibe Element 75 is the perfect personal cooler. Equipped with a heavy duty handle, built-in bottle opener and pressure release button, the Vibe Element 75 is perfect for camping, fishing, hunting and adventuring. The Element 75 is truly built for rugged outdoor adventures.
When it's hot outside, you want a cooler that keeps drinks ice cold! The Element 75 Rotomolded cooler does just that! The downfall of that chill, is it can create a pressure vacuum, making it difficult to open the cooler lid. The pressure release valve, when pressed, releases the vacuum seal, making it easier to open.



Dimensions and Specs
External Dimensions
33.5" x 18.2" x 17.9"Internal Dimensions
27.4" x 12.2" x 13.5"Weight32 poundsVolume75 quartsCans of Beer
59 - Base on 50 / 50 drink to ice ratio
Details
Built-in Features
Molded tie down slots / accessory mounts
2 Built in bottle openers
Integrated fish ruler for measuring your catch
Rapid flow drain spout
Integrated locking system
Pressure release valve
Construction

UV protected
One piece roto-molded construction for durability
Heavy duty rubber T-latches
Heavy duty carrying handle
Up to 3" insulated walls
Freezer style lid gasket
No sweat exterior
Rubber feet to keep cooler off hot ground