Inflatable Dinghy - West Marine Raft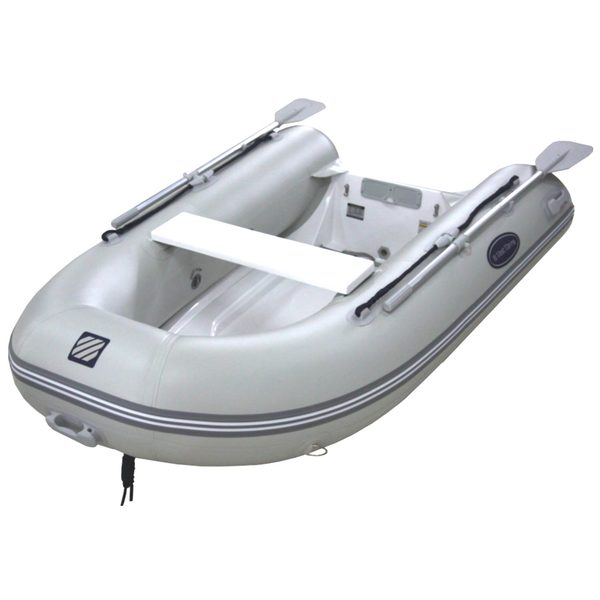 Rigid Hull Inflatable Boat
features three chambers that can carry up to three people with a maximum capacity of 1014 pounds. At a little over 8' in length this inflatable boat can handle up to a 6 1/2 hp outboard motor. Weighing in at 115 pounds it has good portability and PVC construction provides good durability.

West Marie Dinghy -Hard Floor
Weight capacity 992 pounds. With Oars PFD/Paddles/Pump Must pump up prior to check out.