Metal Detector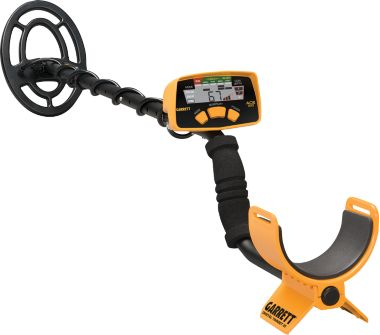 Garrett® ACE 200 Metal Detector
Easily detect low-to-medium-frequency targets like lead and gold
Camlocks on stem improve stability
Improved audio delivers clear target ID tone signals
Perfect for lost car keys, jewelry, relics.
Garrett's Ace 200 Metal Detector ensures you don't miss finding one single treasure. Audio delivers clear target ID tone signals when the search coil hovers over an object. Camlocks enhance stability and support on the stem.
The PROformance™ search coil is submersible so you can find treasure on land or the water.
Operates on four AA batteries (included). Made in USA.
Application: Treasure.
Batteries: Four AA (included).
Length: 42"-51".
Search coil: 6.5" x 9" PROformance™.
Wt: 2.7 lbs.