HC - BLUEBERRY ALMOND PACKAROONS® (SINGLE PACK)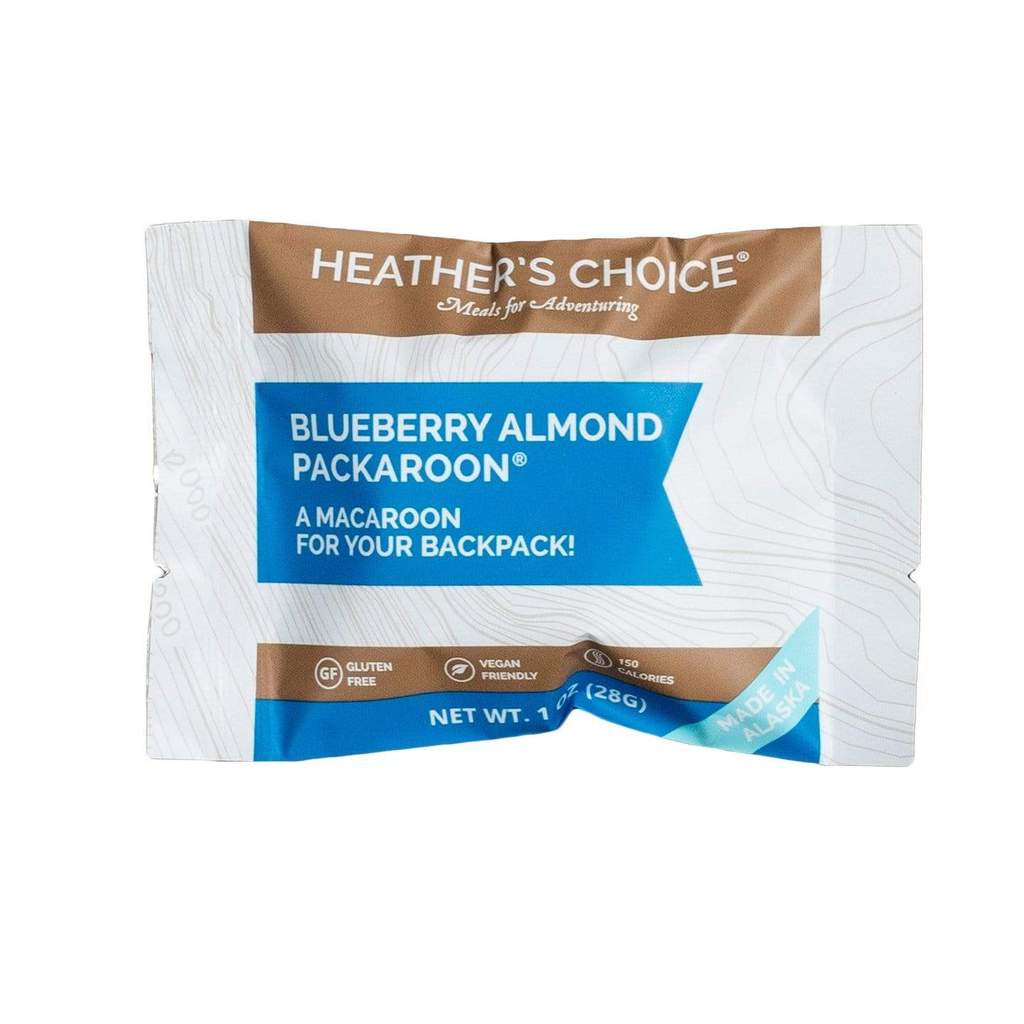 What is a Packaroon®? So glad you asked! It's a coconut macaroon for your backpack! Heather's Choice Packaroons® are sure to become your new favorite high calorie backpacking snack, available in eight delicious flavors. These dehydrated cookies contain no artificial flavors, MSG, fillers, or preservatives. Enjoy all real ingredients with no surprises when you eat Heather's Choice in the backcountry.
Our Blueberry Almond Packaroons® are an ode to our favorite Alaskan berry. Their deep, vibrant color is a sure sign of nutritional density, and you will love the sweet, rich flavor. Enjoy these snacks on your next berry picking mission in the mountains!
Heather's Choice backcountry meals and snacks provide an allergen-safe backpacking food option for individuals with a variety of autoimmune diseases and/or dietary restrictions. Packaroons® are gluten, soy, egg, peanut, and dairy-free.
Nutrition Facts
Serving Size: 1 Packaroon (28g). Servings Per Container: 1. Amount Per Serving: Calories: 160, Calories From Fat: 110, Total Fat 12g (18% DV), Saturated Fat: 7g (35% DV), Trans Fat 0g, Cholesterol: 0mg (0% DV), Sodium: 50mg (2% DV), Total Carb: 15g (5% DV), Dietary Fiber: 2g (8% DV), Sugars: 10g, Protein: 3g, Vit A (0% DV), Vit C (0% DV), Calcium (2% DV), Iron (4% DV). *Percent Daily Values are based on a 2,000 calorie diet.
Ingredients
Shredded Coconut*. Maple Syrup*. Almond Flour*. Coconut Butter*. Dried Blueberries. Almond Extract. Sea Salt.
*Certified Organic Ingredients
Contains: Coconut, Almonds