Rain Boot - XtraTuffs Mens & Womens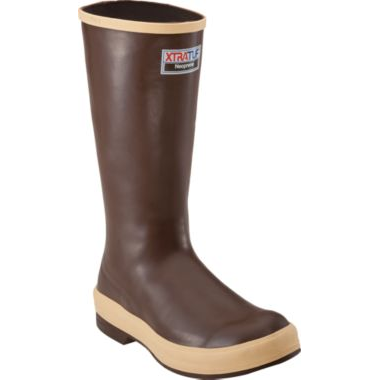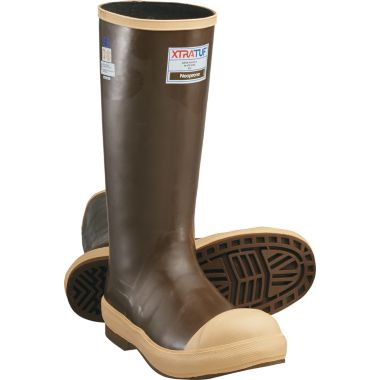 Xtratuf® Unisex Neoprene Rubber Boots - Insulated or Non Insulated
Flexible, hand-layered neoprene construction
Triple-dipped in liquid neoprene latex for optimum protection
Cork-cushioned insoles soften impact
Slip-resistant Chevron™ outsoles with flat-bottomed treads
Famous for their durability, comfort and warmth XTRATUF boots are the top choice of work professionals from Alaska to the lower 48 states. The flexible, hand-layered neoprene construction gives superior integrity and is triple-dipped in liquid neoprene latex for optimum protection from corrosives and contaminants. The boot is then immersed in a special sealant, forming a complete, watertight shield without seams or weak spots. Cork-cushioned insoles soften the impact from walking on hard surfaces. Slip-resistant Chevron™ outsoles with flat-bottomed treads for sure-footed traction. Imported.
Ht: 16".
Avg. wt: 4.5 lbs./pair.
Unisex whole sizes: 3-14 medium width.
Color: Brown.