Packraft - Kokopelli & Paddle, PFD, etc - Various Models Available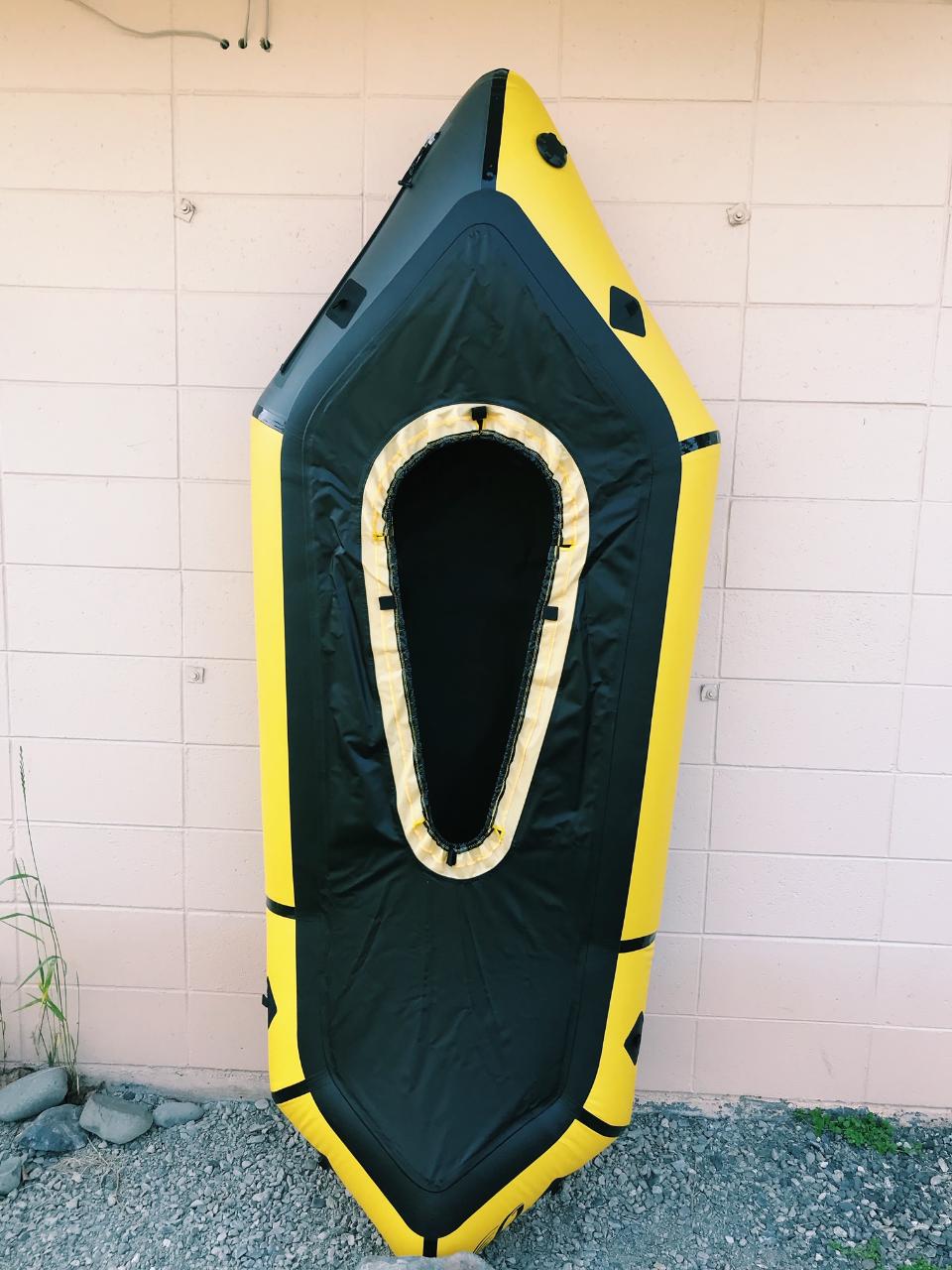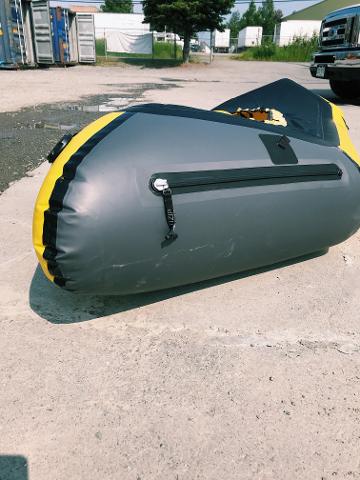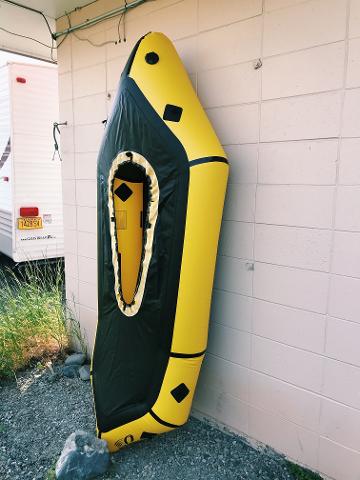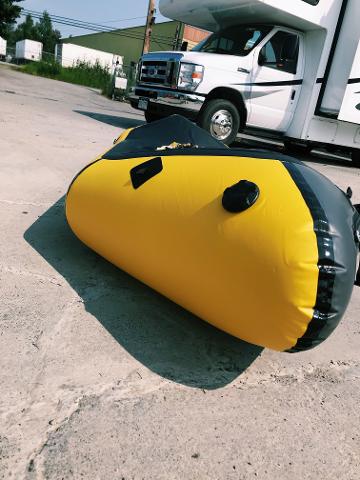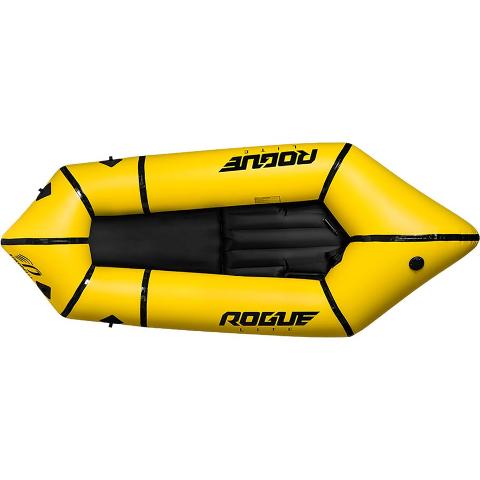 Explore the backcountry or your favorite fishing hole. Comes with PFD, Paddle, pump, repair kit,
This stable, lightweight boat is made of tough, polyurethane-coated nylon for uncompromising durability.
Must pump up watercraft prior to leaving our store. Verify no holes or leaks etc.

Nirvana weights 9 lbs 11 oz. Weight capacity 300 pounds.
Rogue 5 pounds 3 oz. Weight capacity 300
hull Material[sidewall] 100% nylon (210d), TPU coating, [floor] DuPont™ KEVLAR® Aramid-Nylon Blend, TPU coating
Length7ft 6in
---------------------------------------------------------------
The Kokopelli Rogue Packraft is built to take your backpacking or through hiking adventure to the next level. The compact inflatable design takes up about as much space as a roll of paper towels making it easy to bring along, while the durable TPU nylon construction can handle everything you can throw at it. For longer runs on the river, this boat boasts a comfortable inflatable seat and back band system to keep you comfortable.
A super compressible packraft built for backcountry boating missions
Inflatable design allows easy transportation to your next adventure
TPU nylon floor construction ensures durability for portaging
Inflatable seat and back band system ensures support for long days
Larger trim provides a stable surface for attaching gear
Inflation bag system is portable for easy, anywhere setup
Includes pump, patch kit, inflatable dry bags, and river bag
Item #KKP000B
Width[outer] 37in, [inner] 15.5in
Rocker[front](ground to bottom) 3in, (ground to top) 21in, [rear](ground to bottom) 2in, (ground to top) 20in
Rolled Size18 x 8in
Maximum Load300lb
Tube Diameter12in