Ocean Kayak - Tandem - Necky Looksha 18 Includes Sprayskirts, Paddles, PFDs, 1 Throwbag, 2 Bilge Pumps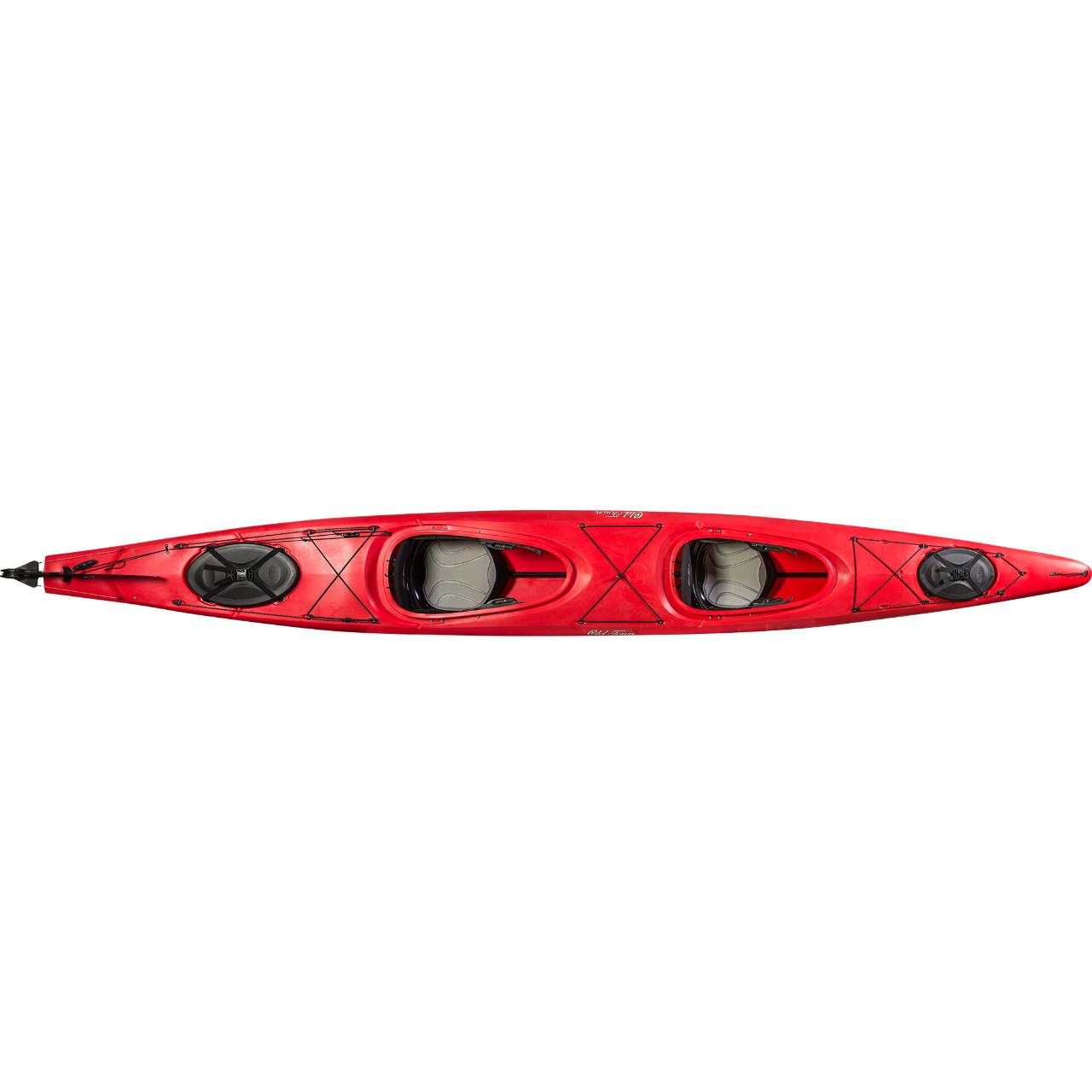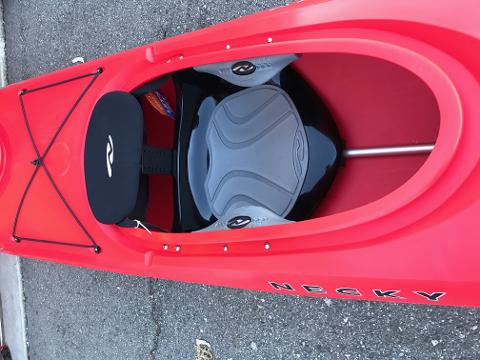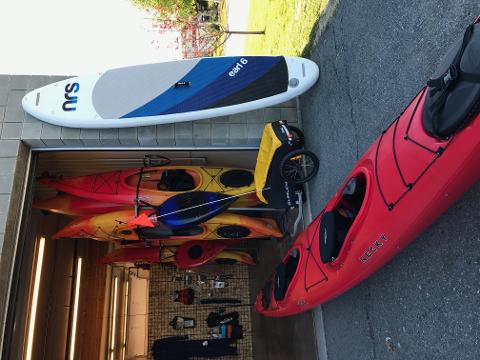 Ocean kayak - Tandem - Necky Looksha 18 with foot controlled rudder. 2 Seats. Sprayskirts, paddles, pfds, throw bag, bilge pumps.
This tandem is unlike anything on the market. A modern version of the popular Amaruk, outfitters and expedition racers will love the sporty new design with added features. Stable yet roomy, the Looksha T features two large hatches, rudder, comfortable seats and more. Designed for longer trips, the Looksha T is the perfect choice for any tandem tour.

Bow and stern carry handles


Comfortable cushioned composite seats with removable pedestal


Comfort Fit™ adjustable thigh braces


Bow and stern Quick Seal hatches with Cross Lock™ buckle system and bulkheads


Deck bungee

Reflective safety perimeter line


Support track foot brace system


Composite rudder system with adjustable foot pedals


Inspired by Necky
Style Sit-Inside
Number of Paddlers 2
Propulsion Paddle
Material Single Layer Polyethylene
Length 18' 1" | 5.5 m
Width 30 in | 76.2 cm
Front Cockpit 35.5 in x 17.3 in | 90.1 cm x 43.9 cm

Rear Cockpit 35.5 in x 17.3 in | 90.1 cm x 43.9 cm
Safety Videos- Must watch - Fill out waiver -see link on your receipt. FIle float plan, let family or friends know where you are going. Must bring safety gear and a form of communication is strongly advised. Check weather and water, marine forecast prior to leaving.