Farmer Market Scramble Zucchini, Tomato, Peas & Onion - Mountain Standard (just add eggs)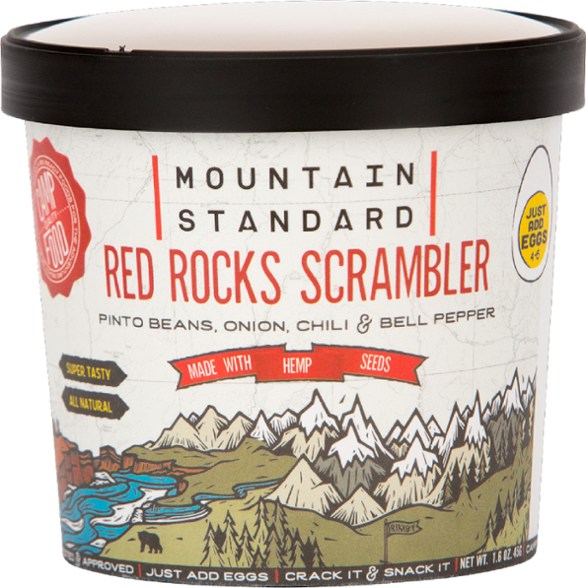 Fuel up for a day on the trail with the spicy and savory Mountain Standard Camp Food Red Rocks Scrambler. Add water and crack some eggs into this veggie mix for a delicious open-air meal.
Features
Just add water and eggs and cook over a stove or in a frying pan for a hot breakfast in minutes
All natural
Made in USA.
Ingredients: Pinto beans, hulled hemp seeds, sauce (Santa Fe chili pepper (chili pepper, silicon dioxide), sea salt), organic dried tomato flakes, red bell pepper, onion, jalapeno chili pepper.
Technical specs
Best Use

Backpacking

Serving Size
0.8 oz. dry

Servings per Container
2 serving(s)

Calories Per Serving
80

Calories from Fat

Unavailable

Total Fat
2.5 grams

Saturated Fat
0 grams

Trans Fat
0 grams

Cholesterol
0 milligrams

Sodium
400 milligrams

Carbohydrates
12 grams

Potassium
238 milligrams

Dietary Fiber 3
grams

Sugars
2 grams

Protein
4 grams

Vegan
yesVegetarian Yes
Meat None

Gluten Free
Yes
Net Weight

1.1 ounces