Air Horn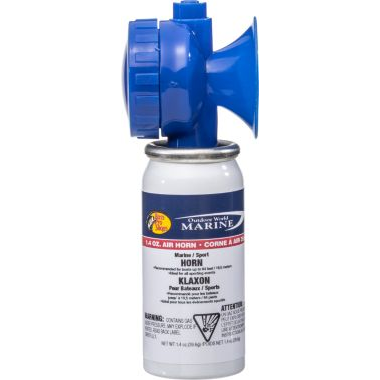 Marine/Sport Air Horn
Ideal in any emergency kit

Easy-press push-button horn

Use as a boat air horn, sports air horn, or for camping, cycling

Recommended for boats up to 39 ft.
Whether you're announcing your presence to neighboring vessels, signaling for help on a hike or camping trip, or just showing school spirit, you'll find endless uses for the Bass Pro Shops Marine/Sport Air Horn. I
deal for emergency kits, hiking packs, touchdowns, and player introductions, the Marine/Sport Air Horn features an easy-press push-button horn for quick and easy usage.
Recommended for boats up to 12m/39 ft. 1.4 oz. Imported.