Tent - Hilleberg ATLAS (7 Person) Mountaineering / Group Expedition Basecamp Tent ( 24 lbs)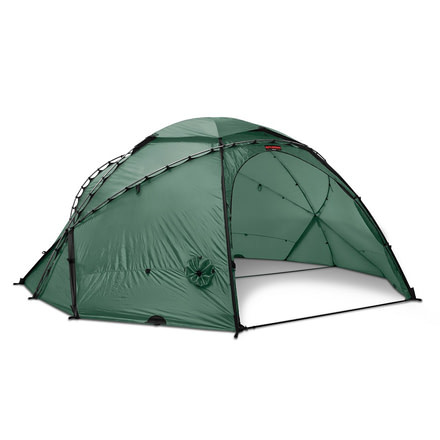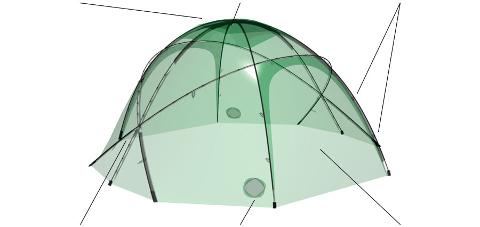 Atlas Basic Wt.*

Floor Area: 166.8 sq ft / 15.5 sq m Tent Poles: 1 x 84, 1 x 244, 2 x 263, 2 x 302 in / 1 x 212, 1 x 620, 2 x 668, 2 x 768 cm Max Length: 171 inMax Width: 171 inDoors: 2

Outer tent fabric

Poles (17 mm)

Pegs

11.1 kg/24 lbs 8 oz

2 x 768, 2 x 668, 1 x 620, 1 x 212† cm
2 x 302, 2 x 263, 1 x 244, 1 x 84† in

20 Y-Peg

* The Atlas Basic includes outer tent, poles, guy lines, vent cover with pole, and 20 Y-pegs.

† The 212 cm/84 in pose is 9 mm in diameter, and supports the roof vent cover.

A note on colors: Fabric dyes have natural variations, so the actual tent color may look slightly different from what is pictured here or in our catalog.

LARGE GROUP TENTS that are very strong, relatively light, and easy to pitch are difficult to find. The Atlas is all these things and more, since it is also totally modular. We originally designed and built the Atlas for polar scientists who wanted a mobile research station, and it has been used with great success by South Pole research teams for over seven years. It appeals to large backcountry groups of all types, from mountaineering expeditions needing a highly reliable, spacious base camp tent to outdoor programs looking for large, easily portable spaces for sleeping and group gathering. It has also become especially popular with outfitters leading large groups into remote places.

The Atlas can be used in its Basic form, with no inner tent or floor, or it can be customized as needed with a variety of options. The Inner Tent 8 and 6, which sleep eight and six persons, respectively, both have sewn-in floors. The Floorless Inner also sleeps eight, and can be paired with the Detachable Floor, which can also be used without the inner tent. External Vestibules can be added to either door, and the Connector can join multiple Atlas tents together. And the included Carrier Bag is designed to function as a backpack for transporting an Atlas and all its optional components in a compact, easy-to-carry package.