Tent - 12x12 Extreme Oven 152 Sq Ft, Tent/Ground Cover/Floor saver/poles/stakes is 63 lbs /not include floor saver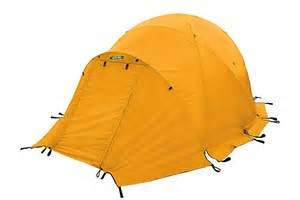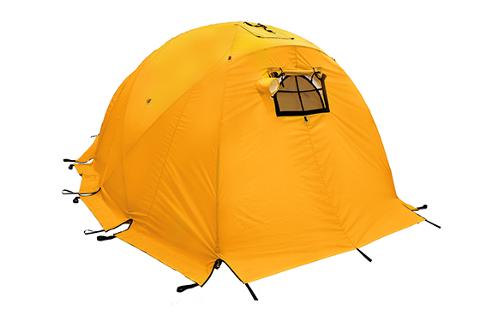 ARCTIC OVEN™ IGLOO - tent is 37 lbs.
The Arctic Oven Igloo is the first Arctic Oven tent model to boast a geodesic dome shape, providing ample space (79 sq. ft.) with a lot less weight (37 lbs). The geodesic structure is superior in high wind situations because the intersecting poles create triangular sections that distribute the structural stress throughout the tent. In other words, these tents can take on some major wind storms!

And, at 35% lighter than similar tents of the same size, the Arctic Oven family is excited to welcome pilots, rafters and explorers who have been holding back on owning an Arctic Oven tent due to the weight of other Arctic Oven tent models.

You will find all of the same materials that make the Arctic Oven tent great in a nice light weight package with the Arctic Oven Igloo!

FEATURES

All Arctic Oven tents include:

Screen window in the front door
Screen window in the back wall
Stove jack in fly and body with cover flaps
Additional high wind tie out locations (guy-out lines not included)

The Arctic Oven has a full-coverage tent fly made out of 200-denier heavy-duty 4oz. urethane coated oxford nylon.
The body of the Arctic Oven tent is made out of an extremely breathable and water repellent material called Vapex™.
All materials used in the tents are fire resistant (FR).
Condensation-free interior - Vapex™ has a high water transfer rate, which means it is highly water repellant and is extremely breathable.
The Arctic Oven Igloo is equipped with a 4" round silicone fabric stove jack, with cover flaps for the body and the fly, so a stove can be used inside the tent. The stove provides a warm interior when you are winter camping.
The Arctic Oven tent features steep side walls, utility loops and storage pockets, providing more usable interior space.
The integrated vestibule system adds over 22 square feet of dry space for you and your gear.
Frame is made of expedition-grade aluminum poles that connect to grommet strips.
The Arctic Oven Igloo is setup using 13.55mm black clips that attach to the poles.
High and low vents provide flow-through air ventilation.
Comes standard with Durapeg tent stakes, which are light-weight automotive-grade plastic stakes.
Different ground conditions require different kinds of stakes.
Arctic Oven tents are quick and easy to set up, allowing you to get out of the cold weather and into your heated tent.