Pad Air - U/L Insulated Winter Pad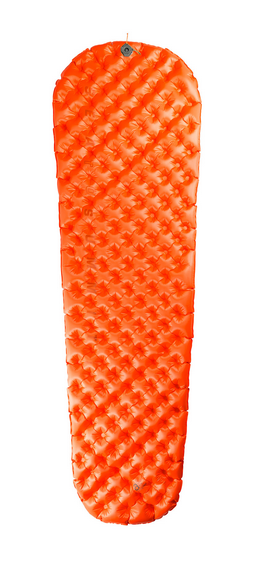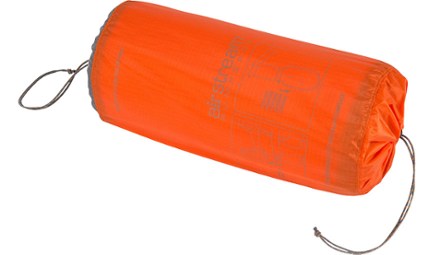 For a lightweight, insulated mat that doesn't compromise comfort, look no further than the Sea to Summit UltraLight insulated sleeping pad. It comes with an integrated pump for easy inflation.
We also carry neo aire
Features - We carry several winter rated pads. You can choose model after booking.
Example Pad- Sea to Summit
Exkin Platinum fabric and Thermolite® insulation combine to prevent radiant and convective heat loss, keeping you comfortable on cool nights
3.3 R-value means this insulated mat is suitable for 3-season use; most sleeping pads we sell range in R-value from 1.0 (minimally insulated) to 9.5 (well insulated)
Air Sprung Cells™ support your weight with dozens of tiny flexing points (rather than a few large chambers), so you won't bottom out if you roll on your side
Airstream Pump is integrated into the base of the stuff sack for easy inflation
Multifunction valve allows quick inflation, deflation and fine-tuning of air pressure
Liquid TPU lamination process provides a stronger, more consistent bond than traditional roll-to-roll film lamination, virtually eliminating delamination issues
Antimicrobial treatment is added to the TPU to prevent mold issues caused by warm, moist air trapped inside the mat
40-denier ripstop nylon face fabric offers the right balance between weight and durability
Best Use
Backpacking -
R-Value
3.3 -
Repair Kit Included Yes
Stuff Sack Included Yes
Packed Size Long: 4 x 10 inches Regular: 4 x 9 inches
Pad Thickness (in.) 2 inches
Rough Dimensions
Long: 78 x 25 x 2 inchesRegular: 72 x 21.5 x 2 inches
Weight Long: 1 lb. 4.9 oz. Regular: 1 lb. 0.9 oz.
NEO AIR
Features
Patent-pending reflective layer returns heat back to your body and creates air pockets that conserve warmth, all without the bulk and weight of down and synthetic fills
New softer fabrics bring better next-to-skin comfort and boost durability with no added weight
Ultra-packable design offers less weight and bulk than a 1-liter water bottle
Advanced fabrics and a tapered design have an excellent warmth-to-weight ratio
2.5-in. thickness, soft-touch fabrics and baffled internal structure provide unrivaled comfort, stability and support
PAD THICKNESS (IN.)
2.5 inches
WEIGHT
Long: 1 lb. ounces
Regular: 12 oz. ounces
R-Value

3.2
Packed Size

Long: 11 x 4.5 inches

Regular: 9 x 4 inches
Pad Thickness (in.)

2.5 inches
Dimensions

Long: 77 x 25 x 2.5 inches

Regular: 72 x 20 x 2.5 inches
Weight

Long: 1 lb. ounces

Regular: 12 oz. ounces
Gender

Unisex
R-Value

3.2
Packed Size

Long: 11 x 4.5 inches

Regular: 9 x 4 inches
Pad Thickness (in.)

2.5 inches
Dimensions

Long: 77 x 25 x 2.5 inches

Regular: 72 x 20 x 2.5 inches
Weight

Long: 1 lb. ounces

Regular: 12 oz. ounces
Gender

Unisex